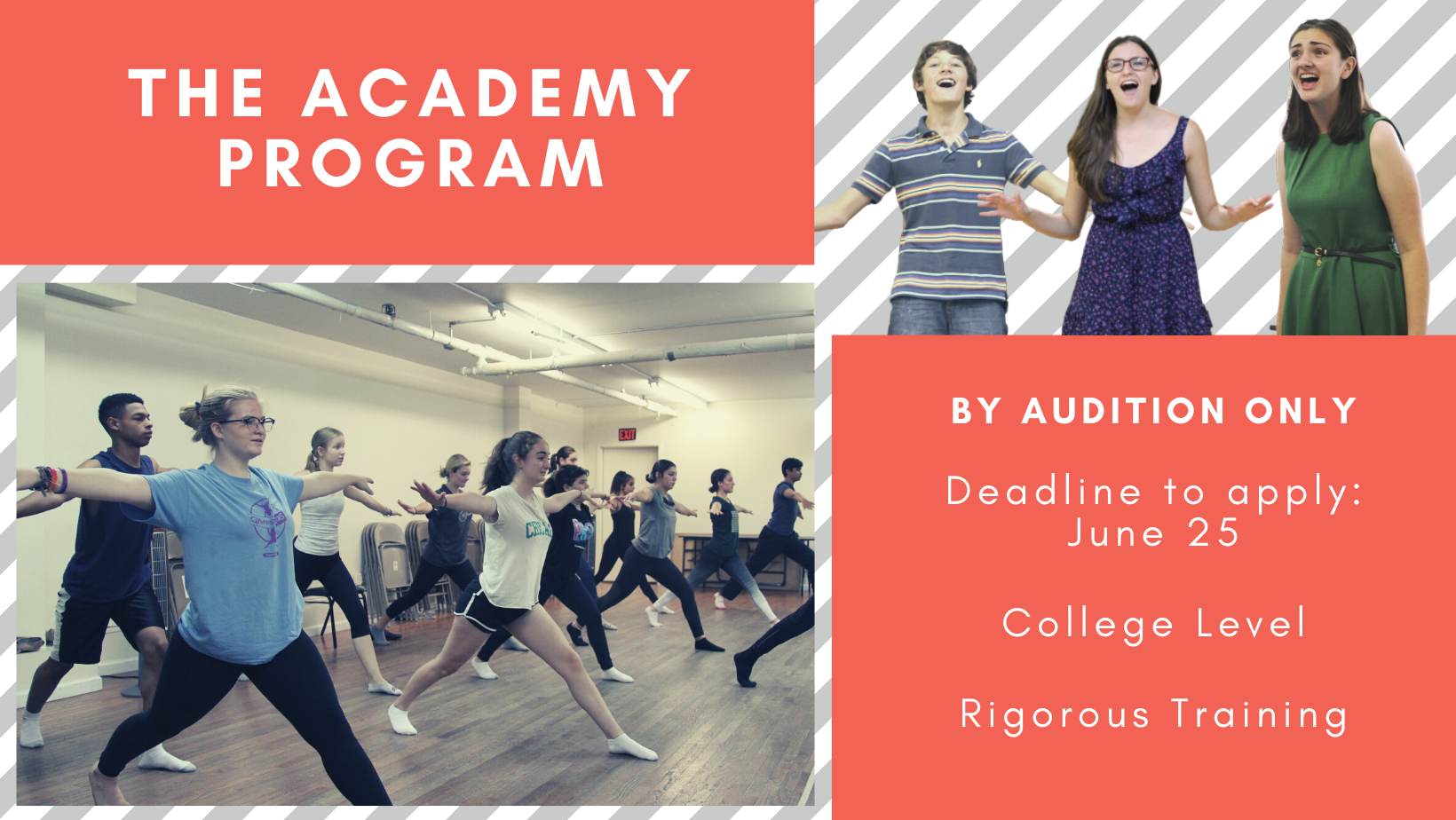 In-Person | July 19-30, Monday-Friday, 1:30-7:00pm $675
Ages 13 to 19
This two week musical theatre immersion program will train students in daily acting, voice, and dance. Students will work on finding appropriate and challenging monologues, songs, and taking musical theatre dance, ballet, and jazz classes throughout the two weeks. This amazing and intense program will culminate in a showcase built specifically for them.
What We Expect:
Students enrolled in the Academy Program will need to maintain consistent attendance due to the fast pace and rigorous training. In a course like this, we ask that students interested in the program come in with a minimum of:
3 to 4 years dance training (ballet, jazz, and musical theatre)
3 to 4 years vocal training
3 to 4 years acting training
Familiarity with prominent playwrights and composers for both currently running and past plays and musicals
Admission Requirements:
Students wanting the opportunity to join Theatre 360's Academy Program must complete an admissions process which includes:
Video Audition: Please prepare the following and submit via video – we prefer a YouTube or Vimeo link – to info@theatre360.org

A one minute monologue of your choice and a one minute musical theatre song – DEADLINE to SUBMIT: June 25

Resume: listing your education, training, and past experiences in acting/musical theatre
Letter of Recommendation: this can be from a teacher, director, coach, whomever has worked with you and has knowledge of your musical theatre experiences
Personal Essay: indicating your interest, performing arts goals, what theatre means to you, and what you hope to learn (one page)
Submissions will be reviewed by our Artistic Director and staff from Theatre 360 will then confirm either acceptance or if further information is needed. Again, all admission materials should be sent to info@theatre360.org.