At T360 our production crews are open to students regardless of prior experience and whether or not they are a current T360 student. We are one of the only children's theatre companies that provides professional backstage training. Our students get Broadway-quality training by working with our professional production staff who are currently working in the industry. Throughout tech week (the week prior to opening night) students work under the guidance of the T360 staff until they feel comfortable, knowledgeable, and can execute their position with confidence. Many of our students who have trained on T360 backstage crews have gone on to prestigious colleges and professional jobs.
At T360 we strive to give our students full-circle theatrical preparation. We believe that by participating backstage a student becomes a well-rounded actor; therefore for every two shows a T360 student is cast in that student must then crew their third show. (Summer shows don't count!)
FEES: $30 for a currently enrolled T360 student and $60 for an un-enrolled student.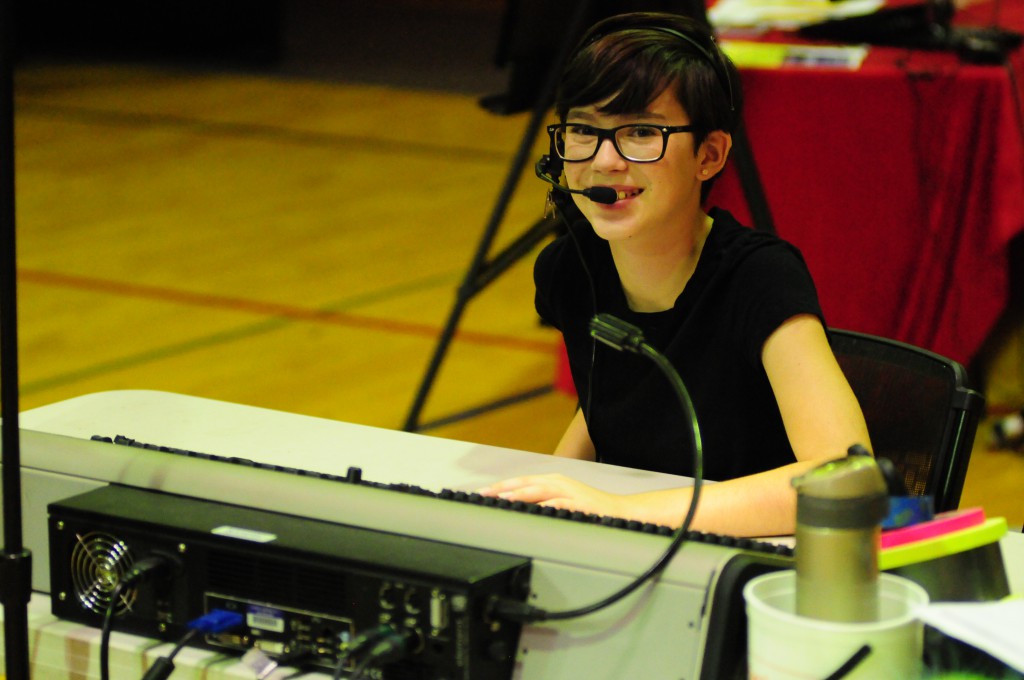 CREW POSITIONS:
Production Crew (stage managing, assistant directors, dance captains)
Backstage crew (lighting board, sound board, body mics, props, set changes)
Front of House Crew (ushering, assistant house managing, concessions)
NOTE: Crew positions are not guaranteed and depend on the specific needs of the show. Therefore, we ask that you do not request or expect a position as it simply may not be available or needed. 
TIME COMMITMENT:
Production Crews start at the first rehearsal and continue through closing night and strike.
Backstage Crews begin first tech rehearsal and continue through closing night and strike.
Front of House Crew attend opening night and each performance.
SIGN UP!
If you're interested in getting involved in a T360 production Crew, please call (626-577-5922) or email (info@theatre360.org).