Performing Arts Summer Camp
For Students Ages 6 to 19 | Monday – Friday | 9:00am-3:00pm

Students will experience the magic of theatre and self-expression.
This program is built for each student to gain knowledge and develop new skills in the theatre arts.
Will you have a lot of fun? Yes! Will you need to learn your lines? Yes! Will you need to be present in class and try hard? Yes!
Our comprehensive programming of singing, dancing, and acting will encourage your child to grow not only as a performer but as a person. Theater teaches collaboration, social skills, accountability, focus, and confidence. Throughout each summer camp day, our students will work together in acting class through scene work and improv, problem solve through movement in dance class, and build confidence and focus in voice. At the end of each day students will collaborate and celebrate their new found talents.
Whether you are just starting out or a seasoned performer, we welcome you and can't wait to take your talents to the next level!
Dates & Themes
Monday – Friday | 9:00-3:00pm
Each theme will use various, age appropriate materials from the musicals listed. Not all musicals may be use or may be subject to substitution.

CHECK BACK FOR OUR 2020 SCHEDULE!
Students are broken into age appropriate groups: Group 1 – ages 6-8, Group 2 – ages 9-11, Group 3 –ages 12-19
Groups may be subject to slight adjustments due to the number of each age we have sign up. If you want your students to be grouped together please let us know; however we may be unable to accommodate all requests.

The Details: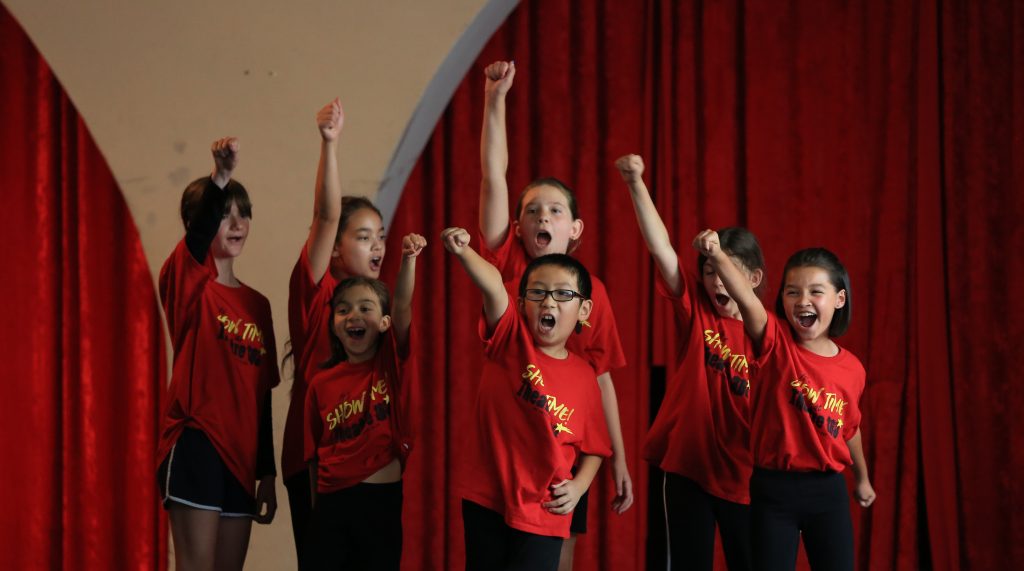 When: Monday-Friday, 9:00am – 3:00pm
Before Care: 8:00 – 8:45am, $5.00 per day per child
After Care: 3:00 – 6:00pm, $20.00 per day per child
What: The students of Performing Arts Summer Camp rotate classes and teachers in their groups. The teaching staff will walk them to and from class as a group before and after each class, snack, and lunch. Students are given buddies if they need to go to the office, restroom, or drinking fountain breaks.
What to wear: Clothes that the student can move in, and be comfortable. Close toed shoes (no sandals, crocs, slip-ons). Sneakers are best! If you have ballet or jazz shoes, super! Bring them.
What to bring:
The students will have a 15 minute break in the morning and a 25 minute lunch. Parents please pack snacks/lunch and beverage/water that are self-contained and do not require refrigeration or microwave.

We do sell snacks, candy, water, juice, and soda at break and lunch time; cost between $1 and $3 dollars.

Scripts and music will be sent home with the student's name on their sheets, please practice at home with your child and bring to class the next day.
Sample Schedule:
9:00-10:30am – Acting – Throughout the camp session the students will learn about projection, diction, improvisation, story building, what blocking is, taking direction, building characters, memorization and focus. These are taught through theatre games, exercises, scripts to take home, and scene work.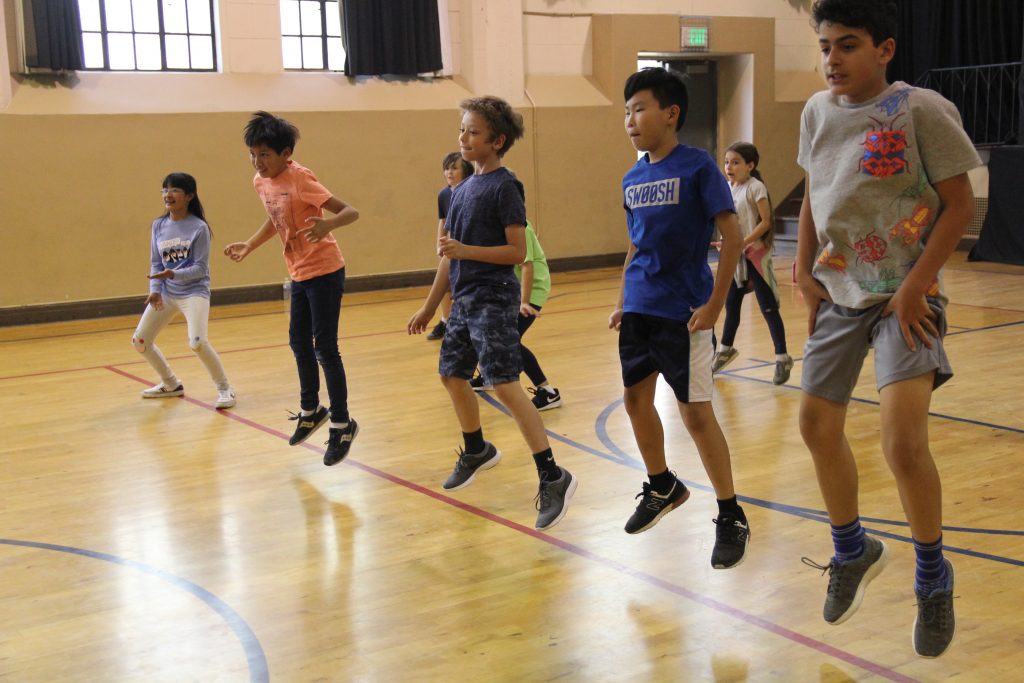 10:30-10:45am Break with the teacher in the enclosed park outside our office door
10:45-12:15pm – Dance – Students are taught balance, coordination, spatial awareness, and dance steps. Each day students work on learning proper dance technique through musical theatre dance. Across the floor combinations help teach the student ballet, jazz, dance vocabulary, and steps. Choreography is taught and rehearsed.
12:15-12:45pm – Lunch
12:45-1:30pm – Singing –During their singing class each student will learn how to correctly breathe while supporting their voice. Pitch is taught through vocal exercises, as well as placement, phrasing, vocal control and style. Group numbers are taught. Solos are given with student interest.
1:30-3:00pm – Group Rehearsal – The groups will come together to rehearse onstage the end of session showcase. Each camp session culminates in a showcase on our Mainstage or Little Theatre.
After Care is between the hours of 3:00-6:00pm and is available for students ages 6-17. A Theatre 360 staff member will supervise the students while playing with games, watching movies, outside in the park activities, and breaks. They stay on site and are constantly supervised.
Special Needs: Please note we have been incorrectly listed on Special Needs Summer Camp websites. If your child has special needs please call the office as we may be able to accommodate them on a case by case basis.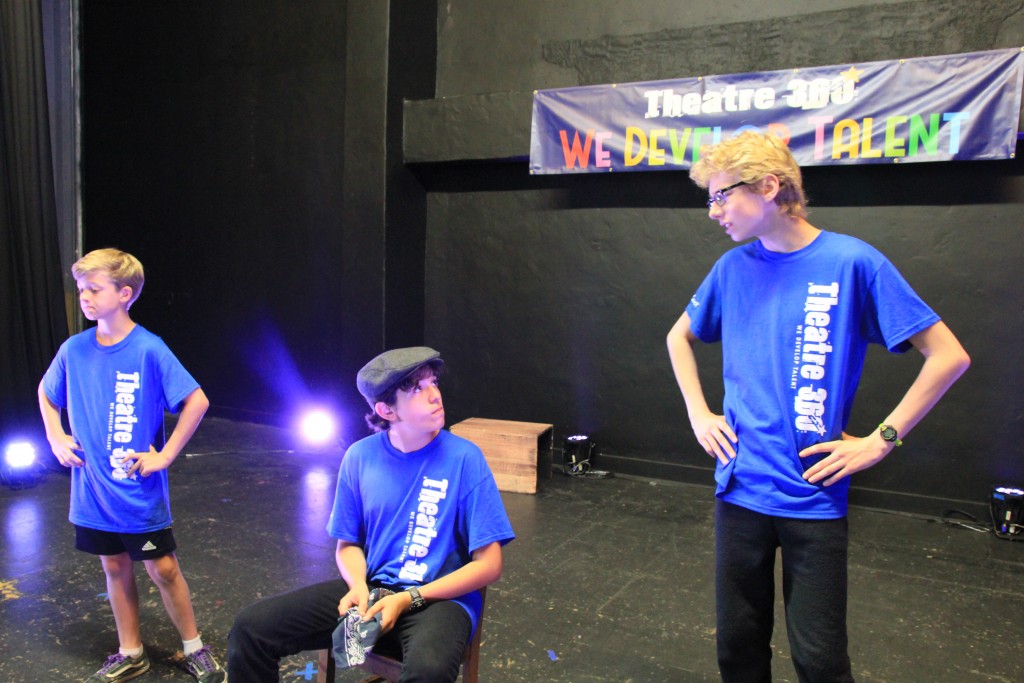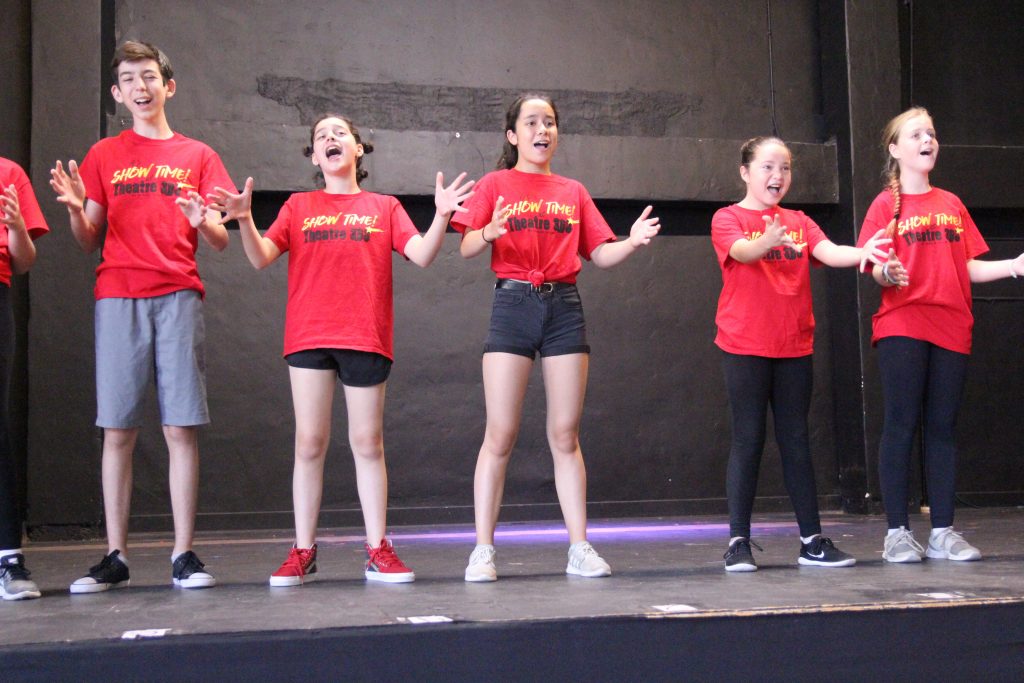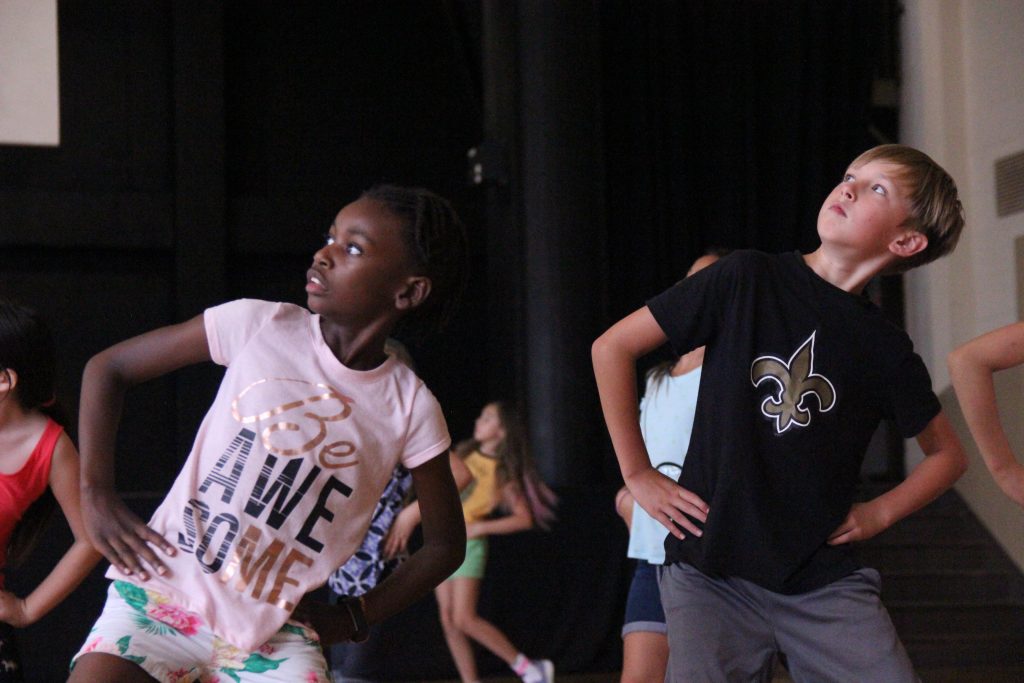 Excited for Summer!