Devon Yates (Artistic/Executive Director) is the co-founder and the Executive/Artistic Director of Theatre 360. An accomplished vocalist, actress and dancer, she has been performing professionally since age nine. As an actress and vocalist she has performed numerous roles in musical theatre plays, has been a guest singer with the San Diego Repertory Theatre and the Alex Theatre, and has been a featured singer touring Europe with the San Diego Jazz Band. Some of her favorite roles have been Mabel in The Pirates of Penzance, Ruby in Dames at Sea, Gladys in The Pajama Game, and Sister Mary Leo in Nunsense, where she originated the role as part of the West Coast Premiere. Devon is a two-time nominee for the Kennedy Center's Irene Ryan Achievement Award in Performing Arts. As a dancer and choreographer, Devon has been working since age sixteen, when she was asked to develop the tap and jazz program for the California Ballet Dance Company, and then continued to choreograph new works for the company. During her education at San Diego State University, she developed a series of master classes for the MFA musical theatre students in dance performance. Devon has also had the opportunity to work with such legendary performers and choreographers as Danny Daniels, Fayard Nicholas, Toni Kaye, George Burns and Milton Berle. Devon has worked as the choreographer on several music videos, as well as Jim Henson's Animal Jam, and the ABC series Alias. In addition to Devon's professional work in the community, she continues her artistic endeavors with Theatre 360, having directed and/or choreographed 40 shows in the past 10 years. She is thrilled to have accomplished her goal of creating a valuable children's program to encourage the love of theatre.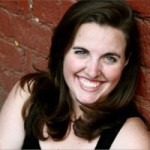 Kelsey O'Keeffe (Voice/Dance Instructor) has been teaching children to sing and dance for over 15 years. Kelsey grew up as a student at Theatre 360 and has since received a B.A. in Theatre with a double minor in Music and Dance from Muhlenberg College. She also studied dance abroad at Accademia dell'Arte in Tuscany, Italy. In addition to teaching, Kelsey has music directed, choreographed, and stage managed over 30 shows in educational and professional theater settings.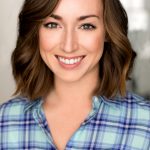 Erin Norlie (Acting Instructor) is honored to be a part of Theatre360! She earned her BFA in Musical Theatre at Western Illinois University and has spent much time on stage as well as on camera. As an educator, Erin has toured with the Missoula Children's Theatre teaching musicals for 2 years throughout the United States, Europe and India!  Erin has a passion for making the audition process FUN and for guiding children of all ages to success by utilizing their own unique talents. After spending many years in Los Angeles taking acting classes and playing roles in films and commercials, Erin has moved back to the midwest to get married! She is excited to continue to be a part of the team coaching and teaching via online classes!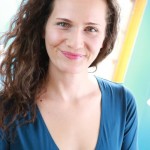 Melissa Booey (Acting Instructor) is thrilled to extend into the teaching family here at Theatre 360! Melissa graduated Cum Laude with a BFA in Acting from Cal State Fullerton where she trained in various methods and styles, her favorite being Stanislavsky. She grew up doing anything theatrical she could, from training in opera and performing Shakespeare to coaching Stomp. She also enjoys acting and writing in voiceover and film, but her primary passion is teaching, acting and writing for the stage. Melissa trained as a teacher at Terry Clark' Summer Stock and Children's Musical Theatreworks Fresno. She is very excited to pass on her training to the Theatre 360 students.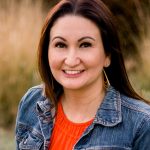 Christa Backstrom (Outreach Coordinator & Acting Instructor) grew up performing in community theatre near her hometown of Claremont and is a proud alumni of the theatre program at Pepperdine University. She began her career teaching high school theatre and language arts, before taking a break to care for her own children. Most recently, she worked as Educational Programming Coordinator at Sierra Madre Playhouse, where she also served as Production Dramaturg and Lobby Co-Curator.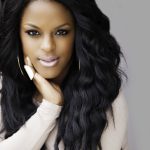 Victoria Brown (Dance Instructor) has committed her life and career to empowering individuals through creativity and movement. Victoria has over 20 years of training in modern, contemporary, jazz, hip-hop, and ballet including time at Broadway Dance Center and Jacob's Pillow. She holds a BA in Dance and a Minor in Business from San Jose State University. Victoria has a vast teaching experience and continuously pushes the boundaries of technicality, athleticism and musicality. Passionate about addressing building equity within all sub-communities of the dance field, Victoria purposefully works in a wide variety of settings. She is Co- Founder and Artistic Director of MashUp Contemporary Dance Company, the Dance Coordinator for Mira Costa High School's Dance Team, as well as the Founder/Artistic Director of Artistry Performing Arts. A master teacher, Victoria has taught at California's Fullerton College, Marymount College, Maranatha High School, The House, Aptos High School, Monte Vista High School, Rosebud Academy, West Valley Dance Company, Nor Cal Dance Arts, Dance Attack, and Theatre 360. Nationally, she has taught at Lamar University Beaumont (TX), Lancaster Dance Academy (TX), Taylor Dance (TX), Dancers Edge North Carolina (NC), Revolution Dance and Gymnastics (TN). Additionally, Victoria toured as faculty with the Soul De Soul Dance Convention from 2014-2017. Victoria's professional choreography credits include: Forever 21, The Beginners, Bud Light, NewEgg, Phil Beaudreau, BGC Season 8, Choreographers Ball Canada, MAX'T out, Battlefest, Washing DC Fringe Festival, and the LA Follies.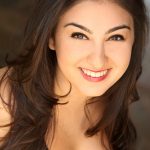 Taleen Shrikian (Dance Instructor) is an LA-based performer and teaching artist with a BA in Theatre Arts and a Minor in Education from Boston College. Taleen's performing credits include the National Tour of Evita and regional productions of A Christmas Carol (A Noise Within), West Side Story (5-Star Theatricals), Kiss Me Kate (South Coast Symphony), Legally Blonde (Candlelight Pavilion), Cabaret starring NKOTB's Joey McIntyre (Alaska Center for the Performing Arts), In The Heights (Lewis Family Playhouse), an episode of The Thundermans (Nickelodeon) and many more! When Taleen is not performing, she is running around LA and Orange counties teaching dance and musical theatre at various programs and studios, and also choreographing full-length musicals at both the middle school and high school levels. As a professional musical theatre dancer represented by Bloc LA, Taleen is thrilled to be sharing her 20+ years of dance/musical theatre training and experience with the talented students of Theatre 360!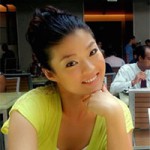 Sharon Kim (Accompanist) started playing piano at an age of 5 and enjoys playing a variety of genres of music. In 2001, at the age of 16, Sharon attended San Diego Young Artist Competition, which gave her the chance to perform at the Winner's Concert in Carnegie Hall, New York City. She studied at California State University of Northridge (CSUN) as a classical piano performance major. After graduating from CSUN, Sharon found a new passion in contemporary music, continuing her music education by attending Musician's Institute (MI) in Hollywood, California. Currently, she is working as a private piano instructor, rehearsal pianist at Blair High School in Pasadena, and piano accompanist at Los Angeles Christian Presbyterian Church. Sharon very much loves and enjoys every aspect of piano performance and also finds joy in interacting with young talented musicians. She is passionate about classical music, jazz, musicals, and she is very excited to continuously learn new music and share it with people.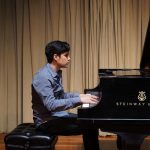 Micah Wright (accompanist) is a musician based in North Hollywood. He is a clarinetist, pianist, educator, arranger, and woodwind player. He's originally from West Des Moines, IA and has earned degrees from USC (Doctor of Musical Arts in clarinet performance with minors in piano performance, music theory, and jazz studies), Rice University (Master of Music in clarinet performance), and Drake University (Bachelor of Music in clarinet performance with a minor in saxophone performance). Along with being an accompanist for Theatre 360, he currently teaches at Cal Lutheran and Pierce College and maintains several positions as a clarinetist and collaborative pianist. Micah has also performed with a few regional orchestras and plays in several chamber groups based in Los Angeles.