Devon Yates (Artistic/Executive Director) is the co-founder and the Executive/Artistic Director of Theatre 360. An accomplished vocalist, actress and dancer, she has been performing professionally since age nine. As an actress and vocalist she has performed numerous roles in musical theatre plays, has been a guest singer with the San Diego Repertory Theatre and the Alex Theatre, and has been a featured singer touring Europe with the San Diego Jazz Band. Some of her favorite roles have been Mabel in The Pirates of Penzance, Ruby in Dames at Sea, Gladys in The Pajama Game, and Sister Mary Leo in Nunsense, where she originated the role as part of the West Coast Premiere. Devon is a two-time nominee for the Kennedy Center's Irene Ryan Achievement Award in Performing Arts. As a dancer and choreographer, Devon has been working since age sixteen, when she was asked to develop the tap and jazz program for the California Ballet Dance Company, and then continued to choreograph new works for the company. During her education at San Diego State University, she developed a series of master classes for the MFA musical theatre students in dance performance. Devon has also had the opportunity to work with such legendary performers and choreographers as Danny Daniels, Fayard Nicholas, Toni Kaye, George Burns and Milton Berle. Devon has worked as the choreographer on several music videos, as well as Jim Henson's Animal Jam, and the ABC series Alias. In addition to Devon's professional work in the community, she continues her artistic endeavors with Theatre 360, having directed and/or choreographed 40 shows in the past 10 years. She is thrilled to have accomplished her goal of creating a valuable children's program to encourage the love of theatre.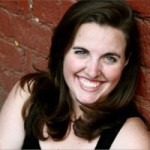 Kelsey O'Keeffe (Voice/Dance Instructor) grew up as a student at Theatre 360 (i.e. Pasadena Junior Theatre) and has since gone on to graduate from Muhlenberg College with a major in Theatre and a double minor in Music and Dance.  Kelsey has been involved with musical theatre for 14 years in such roles as lead and supporting actor, choreographer, musical director, dance captain, and stage manager.  Some of Kelsey's latest projects include choreographing Ovations at Blair High School, stage managing Einstein is a Dummy (Sierra Madre Playhouse), Bend in the Road (Carrie Hamilton Theater), and The Mission Play (San Gabriel Mission Playhouse), performing in local productions of Annie (Burbank Community Theater) and Meet Me in St. Louis (The Louise K. Taylor Performing Arts Center), as well as working part-time for MashUp Contemporary Dance Company.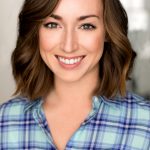 Erin Norlie (Acting Instructor) is thrilled to be joining the team at Theatre 360! She earned her BFA in Musical Theatre at Western Illinois University in 2012. As an educator Erin has toured with the Missoula Children's Theatre teaching musicals for 2 years throughout the United States, Europe and India. Erin has also taught acting and scene study with American Theater Company in Chicago.  Some of her favorite roles include Janet Van De Graaff in The Drowsy Chaperone, Natalie in Next to Normal, and Jean in August:Osage County.  She is happily discovering Los Angeles, where she is pursuing her dream of film acting!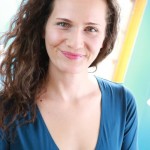 Melissa Booey (Acting Instructor) is thrilled to extend into the teaching family here at Theatre 360! Melissa graduated Cum Laude with a BFA in Acting from Cal State Fullerton where she trained in various methods and styles, her favorite being Stanislavsky. She grew up doing anything theatrical she could, from training in opera and performing Shakespeare to coaching Stomp. She also enjoys acting and writing in voiceover and film, but her primary passion is teaching, acting and writing for the stage. Melissa trained as a teacher at Terry Clark' Summer Stock and Children's Musical Theatreworks Fresno. She is very excited to pass on her training to the Theatre 360 students.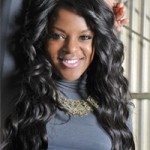 Victoria Brown (Dance Instructor) has over 15 years of training in contemporary, jazz, hip-hop, and ballet. Victoria holds a BA in Dance from San Jose State University. She also graduated from the Broadway Dance Center Fall 2006 Internship program and The Historic Jacobs Pillow Summer Dance Intensive 2005. Victoria has taught and choreographed for various dance studios and companies around the United States, including Boogie Zone and Soul de Soul Dance Convention. Professional choreography includes: Forever 21 Back to School Campaign, Phil Beaudreau's "Won't Get Away" video, Bad Girls Club Season 8,  DeeJay Jounce "Get Your Feet Up" music video, "Oh La La" music video Sherryce, Choreographers Ball Toronto, Canada, 15 Minutes of FAME Movie Premier, and NBAD Anaheim Arsenal A-list dance Team, to name a few. Victoria has also showcased work for San Diego and Washington DC Fringe Festivals. Performance credits include numerous shows and videos such as: Omarion feat. Bow Wow "Girlfriend" music video, Nelly feat. Fergie in "Party People" music video, and America's Got Talent finalist All Wheel Extreme Sports Entertainment. She is currently Co-Artist Director of MashUp Contemporary Dance Company and Dance Director for Mira Costa High School in Manhattan Beach California.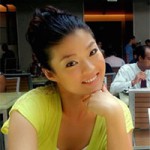 Sharon Kim (Accompanist) started playing piano at an age of 5 and enjoys playing a variety of genres of music. In 2001, at the age of 16, Sharon attended San Diego Young Artist Competition, which gave her the chance to perform at the Winner's Concert in Carnegie Hall, New York City. She studied at California State University of Northridge (CSUN) as a classical piano performance major. After graduating from CSUN, Sharon found a new passion in contemporary music, continuing her music education by attending Musician's Institute (MI) in Hollywood, California. Currently, she is working as a private piano instructor, rehearsal pianist at Blair High School in Pasadena, and piano accompanist at Los Angeles Christian Presbyterian Church. Sharon very much loves and enjoys every aspect of piano performance and also finds joy in interacting with young talented musicians. She is passionate about classical music, jazz, musicals, and she is very excited to continuously learn new music and share it with people.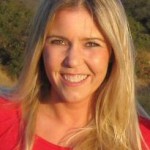 Margaret Pett (Dance Instructor) has been dancing since the age of four and her training includes ballet, jazz, tap, lyrical, hip-hop and ballroom. She has performed professionally throughout California, including television appearances and numerous industrials. Margaret has taught many different types of dance for the last 20 years. Her classes are high energy, fun, and focused on developing each student's abilities to their fullest potential. She has been an instructor with Theatre 360 for the past 9 years and has helped support and nurture each of our young dancers coming through our program.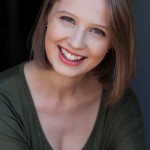 Page de la Harpe (Acting Instructor) has been trained as an actor and educator throughout Hong Kong, South Africa and Los Angeles. Her introduction to directing was in Cape Town, through Theatre in Education performances for underprivileged communities with an aim to bring awareness to social issues through theater. Page's biggest reward as a director was staging THE BROTHER/SISTER PLAYS, a trilogy of plays by 2017 Oscar winner Tarell Alvin McCraney at the Fountain Theatre in Los Angeles.  Favorite roles include Desdemona in OTHELLO, Main in 4.48 PSYCHOSIS, Jess in AFTER THE REVOLUTION and Audrey in BENJAMIN AND AUDREY, a film she also wrote. She is thrilled to be joining the 360 family.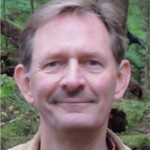 Bill Schmidt (accompanist) has accompanied in the Los Angeles area for the past 30 years, touring to San Francisco, New York, Vancouver, Honolulu and Great Britain with various school and professional choirs.  He serves schools in the La Cañada, South Pasadena, and San Marino School districts as well as playing for the Glee Clubs at both Occidental College and Caltech.  He also enjoys accompanying the Los Angeles Children's Chorus, but has a special place in his heart for musical theatre.  He was the musical director for the show "Jacques Brel is Alive and Well and Living in Paris" at the University of Nebraska, where he received his undergraduate degree in music.