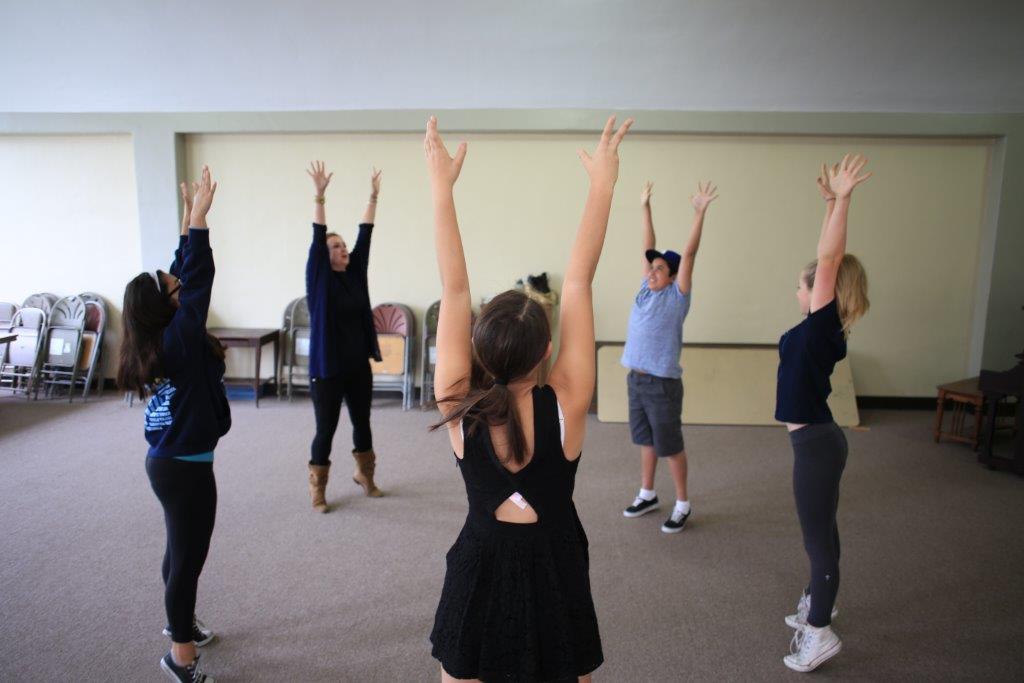 Full Class Descriptions & Details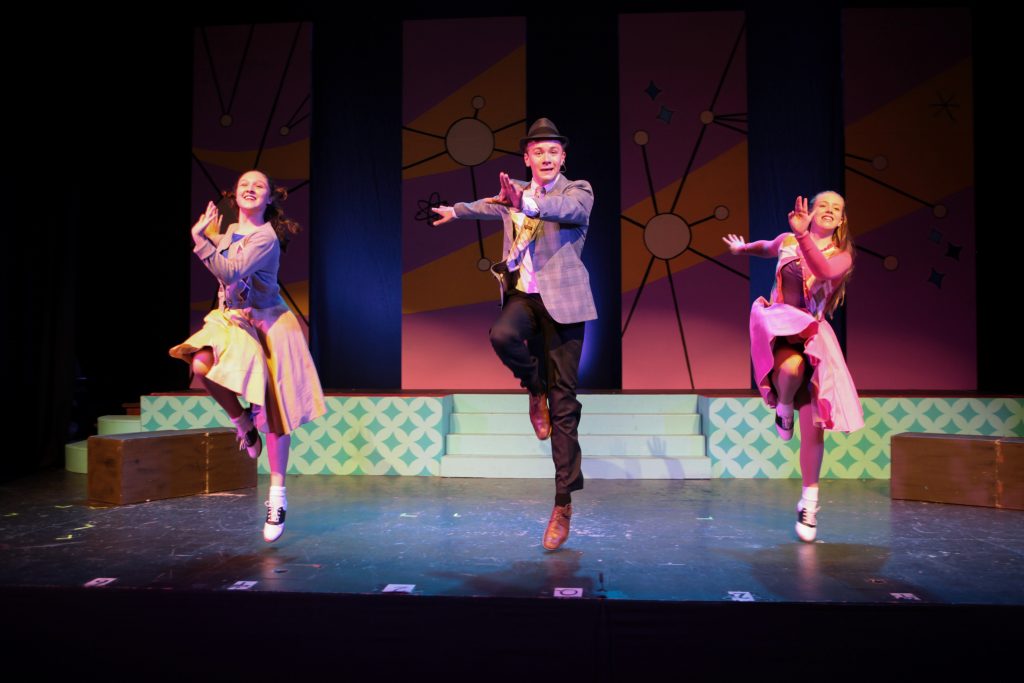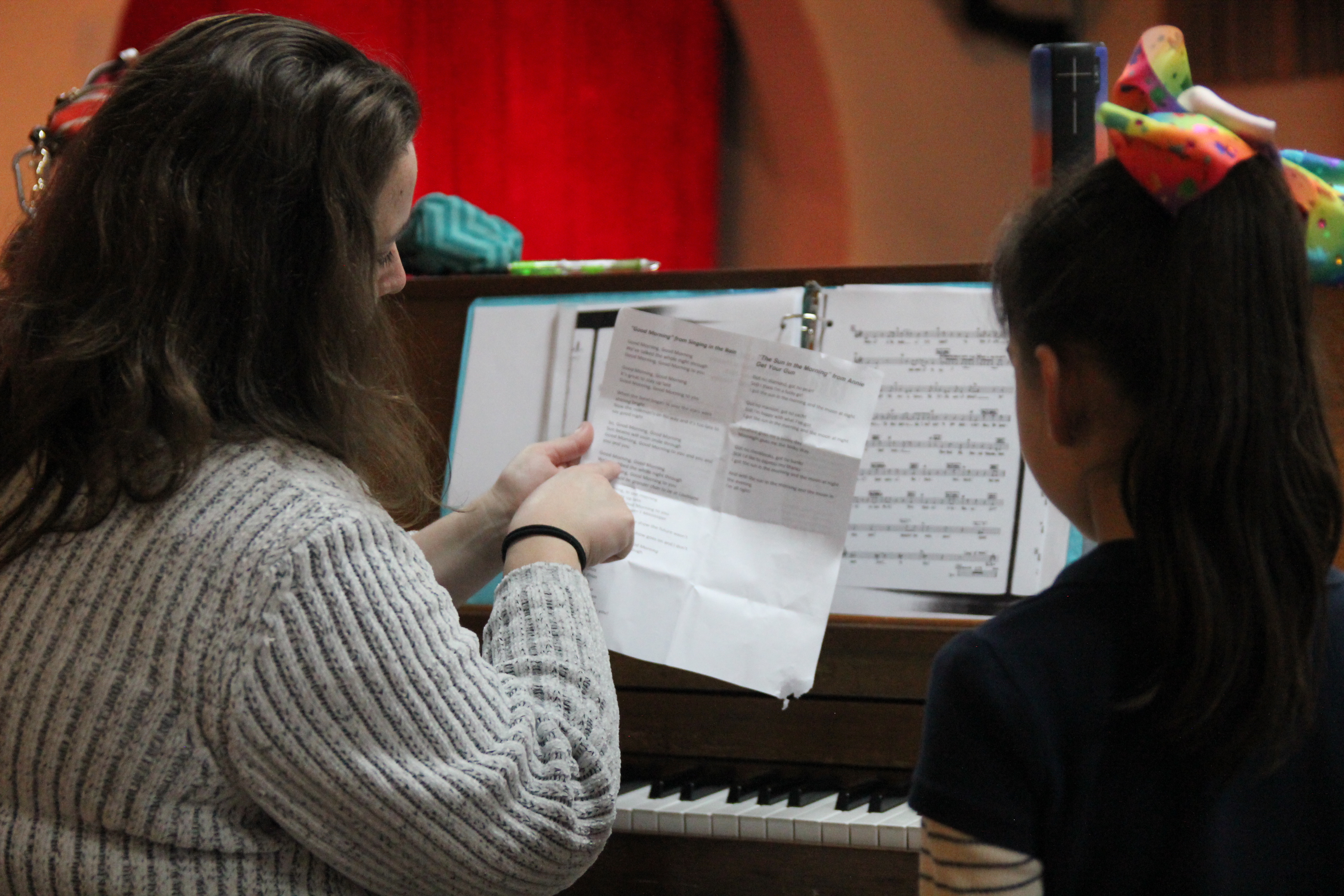 *ENROLLMENT CLOSED*

(Next Session starts in January)
Notes on Tuition

:
(1) Please note that you have the option to either pay monthly or in full, however you are still enrolling for the entire session, Sept-Dec – classes are cumulative, not month to month. 
(2) If paying monthly, you will be charged for 3 months.
(3) If you'd like to pay by check, you will need to pay in full.
HOW TO REGISTER:
Pick your favorite, age appropriate class from the list on this page. Scroll down to see all!

OR print and mail to: 2623 E Foothill Blvd #104, Pasadena, CA 91107

*We

don't

have any registration or material fees! The price you see is the price you pay.
*UPDATED AS OF 8/24/21* NEW SAFETY PROTOCOLS:
We are now requiring the following for Fall 2021:
All students

are required to wear masks at Theatre 360

Proof of vaccination* is required for all students ages 12 and up.
*Exception: If your student is not vaccinated due to religious or health reasons, please let us know in an email (info@theatre360.org)

Weekly testing is no longer required at this time, however:

All students will need to submit a negative COVID test if any of the following apply at any point in the session:

They have traveled within the past 2 weeks or if they travel during the session

They have any symptoms whatsoever – cough, sniffles, general feeling unwell

They've had or think they've had any type of exposure to COVID

Theatre 360 reserves the right to send any student home who is showing symptoms and has not provided a negative test
DISCOUNTS

: 

Sign up for 2 classes/siblings and get $30 off your total OR sign up for 3 classes/siblings and get $50 off your total. 
TRIAL CLASSES: Wanna try a class first? Let us know! Just pay for the first class and attend, if you love it and want to continue then you just pay the balance on the class.
Class Schedule
WHEN ENROLLING YOU ARE SIGNING UP FOR THE WHOLE SESSION FROM SEPTEMBER-DECEMBER. The monthly payments are included here so you can see that option, but

classes are cumulative

not month to month.

All classes (except those indicated) will end with a performance for families to view!
Classes without a performance are still welcomed to be viewed on the last day.
For classes requiring approval: if you are new to T360, please email us your previous experience and training – info@theatre360.org

Safety Protocols REVISED as of 8/24/21

:

Any class held in-person will require students to wear a mask.

Proof of vaccination* is needed for all students 12 and up

Exception

: *If your student is not vaccinated due to religious or health reasons, please let us know in an email
Weekly testing is no longer required at this time, however:
All students will need to submit a

negative COVID test

if any of the following apply at any point in the session:

They have traveled within the past 2 weeks or if they travel during the session
They have any symptoms whatsoever – cough, sniffles, general feeling unwell
They've had or think they've had any type of exposure to COVID

Theatre 360 reserves the right to send any student home who is showing symptoms and has not provided a negative test
At-home kits are allowed as proof of a negative test (Example: Binaxnow-Covid-19-antigen-self-test)
Mondays (starts Sept 13)
Improv/Sketch Comedy | In-person
Mondays, Ages 8 to 12, 5:00-6:00, $107 per month or $321 in full
Improv opens you up to the power of being in the moment as an actor! Sketch comedy is how SNL makes the magic happen! This class will be broken into 2 components: non-scripted improv and scripted sketch comedy. Each class will start with improv warm-ups, theatre games, and technique building tools for non-scripted fun! The students will then explore basic sketch comedy structures and foundations of creating strong comedic characters through original sketches and scenes.
Teaching Artist: Melissa Booey
All Levels Vocal Performance | In-person
Mondays, Ages 12 to 19, 5:30-7:00, $122 per month or $366 in full
This class is geared towards the serious-minded student who strives to refine their vocal skills and creative expression. In this class students will work on specific vocal techniques, such as Breath Work/Core Power, Mid-Range Belting, Pop-Mix, Lyrical Mix-Soprano, Alignment, and more! Using song selections, students learn how to maximize their instrument in order to tell musical stories in a dynamic and captivating way. Assignments are given on a weekly basis for students to select material best suited to them and perform in front of class to practice performing skills and learn to personalize that material. Students will leave with new songs to add to their audition song book.
Teaching Artist: Devon Yates; Accompanist: Micah Wright
Play Date Series | In-person
Hamilton: Mondays, Ages 9 to 14, 6:30-8:00, $122 per month or $366 in full
Students will develop a condensed musical with blocking, choreography, and music. Each class will work on acting, dance, and singing skills in a rehearsal like setting. Students will be asked to memorize lines, vocal parts and choreography. Class will culminate in a fully realized performance for family and friends. Students are encouraged to work on their own to practice and rehearse in between classes.
Teaching Artist: Kelsey O'Keeffe
Adult Tap (Beginning/Beg. Intermediate Level) | In-person | No end performance
Mondays, Ages 18 & up, 7:00-8:00, $107 per month or $321 in full
Our Adult Tap dance class is for beginning to beginning intermediate level. Students coming in should already know the basics. Tap is a great way to connect with rhythm, coordination, and performance. In each class students will learn new repertoire and choreography while listening to great music, get a good work out, and have a terrific time! Don't miss this popular class favored by adults and T360 parents.
Teaching Artist: Devon Yates
Tuesdays (starts Sept 7)
Play Date Series | In-person
Mary Poppins: Tuesdays, Ages 6 to 9, 3:45-5:15, $133 per month or $399 in full
Students will develop a condensed musical with blocking, choreography, and music. Each class will work on acting, dance, and singing skills in a rehearsal like setting. Students will be asked to memorize lines, vocal parts and choreography. Class will culminate in a fully realized performance for family and friends. Students are encouraged to work on their own at home to practice and rehearse in between classes.
Teaching Artist: Kelsey O'Keeffe
Basic Acting | In-person
Tuesdays, Ages 12 to 16, 6:00-7:30, $133 per month or $399 in full
Before you can fly you must learn to walk. If you're interested in acting for the stage, Basic Acting is a fun, safe way to learn the necessities. You'll learn interesting and lively theatre activities and acting essentials such as: stage directions and terminology; vocal projection and body language; and how an actor creates and becomes a character. Then taking these essentials, students will work on monologues. When you finish this class you won't be a basic actor anymore.
Teaching Artist: Melissa Booey
Wednesdays

(starts Sept 8)
Intro to Musical Theatre | In-person
Wednesdays, Ages 5 to 8, 4:00-5:00, $117 per month or $351 in full
Do you love to sing and dance? This class will introduce you to all things musical theatre! Songs are staged with movement and choreography while learning vocal stylings, acting technique and great storytelling. Students will learn from the broad range of classic and contemporary Broadway shows furthering their education in knowledge and experience.
Teaching Artist: Kelsey O'Keeffe
Thursdays

(starts Sept 9)
Movie Madness | In-person
Thursdays, Ages 8 to 12, 4:00-5:30, $133 per month or $399 in full
Love to sing the hits from Trolls, La La Land, Sing, Greatest Showman and more? We do too! Students will learn songs and light choreography in tailor-made movie medleys for our students. Solos, duets, and trios will be taught as well as group harmonies. Each week students will strengthen their voice through voice warm-ups and vocal techniques for healthy singing, working on pitch, intonation, range, and confidence.
Teaching Artist: Kelsey O'Keeffe
And Scene! | In-person
Thursdays, Ages 9 to 13, 4:30-6:00, $133 per month or $399 in full
It's never too early to learn to communicate as an actor! We begin with ensemble building games, story structure exercises, and then scene work. Learn how to work with scene partners while bringing characters come to life with vivid, compelling, personal choices. Assigned scenes will be given to encourage and stretch our young actors in good storytelling. Each student will learn to support other actors in a scene as well as how to give a unique and distinctive performance that will make them stand out!
Teaching Artist: Melissa Booey
Teen Tap* | In-person | No end performance
Thursdays, Ages 11 to 19, 5:45-6:45, $117 per month or $351 in full
This class is designed to refine tap skills, while moving beyond the fundamentals of tap and also focus on faster and more intricate footwork. The dancer at this level will develop speed, clarity, dynamics, and the ability to execute complex rhythmic combinations. Tap shoes are required. Solid 2 year minimum of tap required.
Teaching Artist: Devon Yates *Requires teacher approval
Intermediate/Advanced Acting Technique* | In-person
Thursdays, Ages 13 to 19, 7:00-8:45, $140 per month or $420 in full
Through script analysis, repetition, and improvisation students will further develop their performance technique as they pursue objectives and overcome obstacles. Students will go deeper in learning to work truthfully from moment to moment. Along with acting skills, students will develop techniques in creative thinking and public speaking. Students will finish the class with further confidence in self and their newly honed talent. Regular attendance is necessary as students will work with partners.
Teaching Artist: Devon Yates *Requires teacher approval
Saturdays (starts Sept 11)
Itty Bitty Broadway | In-person
Saturdays, Ages 3 to 5, 9:30-10:15, $105 per month or $315 in full
Is your child constantly singing, dancing, twirling, acting and pretending they are someone else? Are they ready to build their confidence, skills, and teamwork? Welcome to "Itty Bitty Broadway!" Students will learn songs, dances, and scenes inspired from the best Broadway has ever produced. They will develop confidence and character as they learn to express themselves through the power of performing arts. They will end each session with an in-class performance for family and friends.
Teaching Artist: Theatre 360 Staff
Musical Theatre Dance | In-person
Saturdays, Ages 9 to 19, 11:00-12:30, $133 per month or $399 in full
This musical theatre class will focus on learning proper dance technique while exploring the various dance styles used in Broadway shows. Class curriculum is based on ballet technique layered with Broadway style jazz movement and includes a proper warm-up, stretches, isolations, across-the-floor progressions, and combinations. Emphasis will also be placed on learning performance skills such as connecting with the audience and telling a story through dance and facial expressions.
Teaching Artist: Kelsey O'Keeffe