AUDITIONS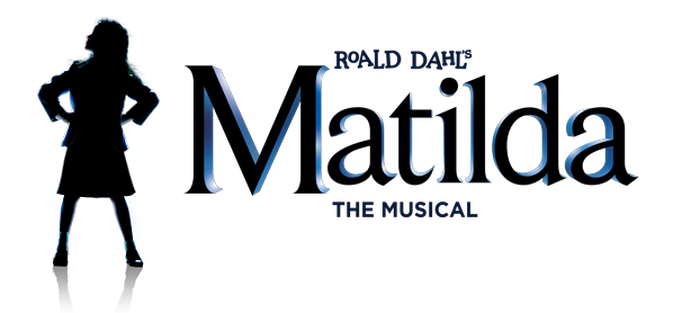 For ages 6 to 19
*Auditions: May 11, 4:30-7:30
Callbacks: May 31st, 4:00-8:00
*Can't make this date? Video Auditions will be accepted until May 23. Please see instructions under "Preparation & Requirements."
Performances: July 8, 9, 10
Tony Award-winning Roald Dahl's Matilda The Musical is the captivating masterpiece! Matilda is the story of an extraordinary little girl with extraordinary powers. The daughter of abusive parents, Matilda finds refuge in library books, which she reads quickly and in creating her own stories. Things are no better at school, where Matilda also must face a tyrannical and cruel headmistress, Miss Trunchbull. Brave little Matilda knows she has to stand up against the adults in her world, and in doing so, discovers her own remarkable powers.
Things to Know:
If cast, there is a $350 production fee
There is a $20 script fee
There are no refunds or credits for camp after auditioning
Students need to be available for all performance dates and the week before opening night
Students will need to provide their own undergarments and shoes
We also ask for donations of concessions and parent volunteers for the shows
Preparation & Requirements
Students must be signed up for 2-weeks of camp. See Camps Here.

IN-PERSON AUDITION

:

Prepare 1 song, either a 32-bar up-tempo or a 16 bar ballad of a contemporary musical theatre song. Please do not choose a song from "Matilda."
Please prepare sheet music as we'll have an accompanist.

VIDEO AUDITIONS

:

Please still prepare the 1 song as described above, however you'll need to find a piano track to accompany you. YouTube has tons!
You can record on a phone, you don't need a fancy camera! Obviously just make sure the video is clear and sound is good.
The student should introduce them self and their song before singing.
Please send your video to "info@theatre360.org"
As sometimes video files are too large to send via email we recommend the following: Upload your video to YouTube as "unlisted" and email us the link
For both in-person & video auditions, please make sure to fill out and turn in the following paperwork:
Statement of Acknowledgement (1 page)
---
CONCERT SERIES: "CELEBRATE!"
Theatre 360 Performing Arts School is ready to celebrate! This new concert series has two opportunities for students to continue to develop their talents with performing opportunities. These are open to all students ages 6-19. We welcome current students and non-enrolled students.
She/He/They: A Celebration of Pronouns & Perspectives
Postponed until June 25th!
Our first annual celebration of gender-reversed performances!
The genesis is from the long running and highly acclaimed "Miscast" supporting MCC and "Broadway Backwards" supporting Broadway Cares and the LGBT Community Center, where Broadway stars get a chance to try a dream role they might never be cast in, because of gender, and flipping the script on how we see gender characters played on stage. This is an evening where students can shine in a role of their choosing regardless of gender, celebrating nonconformity. All are welcome! Stretch your talents while developing new ideas on how to create characters regardless of stereotypes.
How do we join?
Students can do solos, duets, trios etc. Come and be creative while getting a chance to do something you love, PERFORM!
You do not need to do a musical performance! Love acting? Choose a scene or monologue you have always wanted to play but maybe will not get the chance to.
Performers will receive:
A personal session with Artistic Director Devon Yates

Dress Rehearsa

l

Audience members are invited to join us with a special LGBTQ+ guest in an open conversation after the performance.
Participation Fees:
$50 for enrolled in 2022 Session

$100 for non-enrolled
Celebrating Sondheim
Postponed until Fall 2022!
Directed by Devon Yates
Musical direction by John Gilmore
Join us as we celebrate the wit and genius of Broadway's most influential artist. Students will rehearse and perform a revue of Stephen Sondheim's brilliant music in this concert series. A perfect introduction to the work of this contemporary master and a must for diehard fans!
Participation Fees: $200
Audition Preparation:
Prepare 1 Sondheim song, 1:30min in length or less
Please bring in sheet music as we'll have an accompanist