Auditions: June 1st, 4:00-6:45pm
Callbacks: June 2nd, 4:00-7:00pm
Auditions, rehearsals, and performances will all be in-person at Theatre 360's studio. Please read all requirements below before signing up.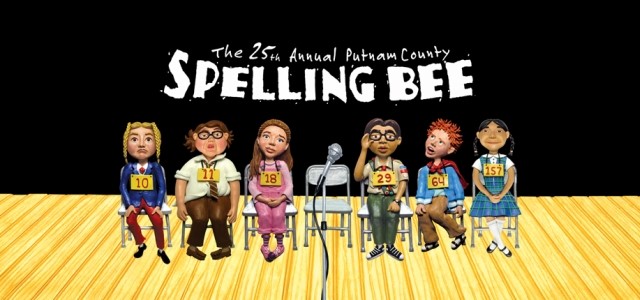 Ages 6 to 16
Performances: July 9, 10, 11
Winner of the Tony and the Drama Desk Awards for Best Book, The 25th Annual Putnam County Spelling Bee has charmed audiences across the country with its effortless wit and humor. Featuring a fast-paced, wildly funny and touching book by Rachel Sheinkin and a truly fresh and vibrant score by William Finn, this bee is one unforgettable experience.
Things to Know:
If cast, there is a $350 production fee
There is a $20 script fee
There are no refunds or credits for summer camp after auditioning
Rehearsals will be after camp (3pm), but not all students will be called to every rehearsal
All rehearsals will be in-person
Students need to be available for all performance dates and the week before opening night
Performances will be held at Theatre 360's studio
Students will need to provide their own undergarments and shoes
We also ask for donations of concessions and parent volunteers for the shows
Preparation & Requirements:
Students must be signed up for 2 weeks of summer camp, prior to auditioning. See camps here.
Prepare 1 song, either a 32-bar up-tempo or a 16 bar ballad of a Broadway showtune in the style of the show you are auditioning for. Please bring an accompaniment track, we'll have a speaker to play it from.
Safety at Theatre 360
We have strategically outlined a plan for camps and productions that includes both virtual and in-person activities. We have modified programming, protocols, and timing of camps. Theatre 360 follows the guidance from local health officials. Your family's safety remains our first priority. The productions have been chosen specifically for their ability to social distance and the obvious, they are great shows! All rehearsals will be in person with masks on, and following all safety measures. These shows allow us to still put on a production with our students but allow creative Covid-19 staging. They are smaller casts that can rehearse separately for many of the rehearsals. We hope you will join us as we know our students are needing a creative outlet while staying the course on safety first.