2022-2023 Season
We thank you for your continued patience as we are presently in talks with various venues on dates for our productions!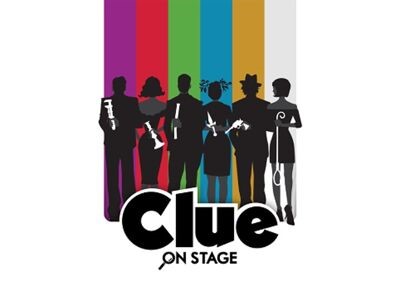 Ages 11 to 18
Auditions: Oct 5th, 6:00-8:00pm
Callbacks: Oct 8th, 12:00-2:30pm
Show Dates: Dec 2, 3, 4
Based on the iconic 1985 Paramount movie which was inspired by the classic Hasbro board game, Clue is a hilarious farce-meets-murder mystery. The tale begins at a remote mansion, where six mysterious guests assemble for an unusual dinner party where murder and blackmail are on the menu. When their host turns up dead, they all become suspects. Led by Wadsworth – the butler, Miss Scarlett, Professor Plum, Mrs. White, Mr. Green, Mrs. Peacock and Colonel Mustard race to find the killer as the body count stacks up. Clue is the comedy whodunit that will leave both cult-fans and newcomers in stitches as they try to figure out…WHO did it, WHERE, and with WHAT!
Requirements & Things to know
You MUST be signed up for a Fall 2022 class in order to audition
There are no refunds or credits for Fall 2022 after auditioning.
All cast members must be available for all performances and tech week
If cast, there is a $350 production fee to help pay royalties
$20 script/score fee
Provide your own shoes, makeup, and undergarments
Donation of concessions for the shows
What to prepare:
 Prepare a one-minute contemporary monologue (memorized) from a published play in the style of the show.
Click here for tips on selecting and preparing your monologue
Want to crew? Or need your crew credit? Read more below or email us!
Spring Session 2023
Students must be signed up for a Spring 2023 class (once available) in order to audition for the following:
Charlotte's Web
Ages 6-12
Auditions: Nov 30th
Callbacks: Dec 3rd
Potential show dates: Late January
Wilbur's no ordinary farmhouse pig and he'd do anything to avoid ending up on the dinner table. But help arrives from the most unlikely of places… a spider's web, in the corner of the barn. As Wilbur grows bigger and plumper, his friendship with the tiny spider Charlotte grows too. But how far will she go to save her best friend? Charlotte's Web offers us all an inspiring reminder of how loyal friends can come in all shapes in sizes, whether it's in a barnyard or in the schoolyard.
The Tempest
Ages 11-18
Auditions: Feb 22nd
Callbacks: Feb 25th
Potential show dates: Late March
The Tempest is a play about magic, betrayal, love and forgiveness. It is set on an island somewhere near Italy where Prospero, the one-time Duke of Milan, and his beautiful daughter, Miranda, live with a sprite called Ariel and a strange wildman called Caliban. Prospero is a powerful magician who creates a storm, or tempest, that sets the scene for the play. In the events that follow we see a plot to murder the King of Naples, a drunken scheme to kill Prospero and a romance between Miranda and the King's son, Ferdinand. In the end everyone is forgiven and they all set sail for home.